Individual results may vary.
SculpSure is a non-invasive body contouring system for the reduction of stubborn fat in areas such as the abdomen and love handles.
The 25 minute procedure has been designed to reduce stubborn fat in problem areas without surgery.** SculpSure is ideal for people with trouble spots, particularly those that seem resistant to diet and exercise.
HOW DOES IT WORK?
Applicators will be placed on your desired treatment area to administer light-based energy, which treats and injures fat cells. In the weeks following treatment, the body naturally removes the injured fat cells, resulting in a slimmer appearance.
WHAT SHOULD I EXPECT DURING THE 25 MINUTE TREATMENT?
Most patients feel a tingling sensation intermittently throughout the treatment which is well-tolerated.
WHEN WILL I SEE RESULTS?
Many patients start to see results as early as 6 weeks; optimal results are usually seen at 12 weeks. (results and exact time may vary)**
** VIEW MEDICAL JOURNAL CITATIONS & PEER REVIEWED PRESENTATIONS
SculpSure Featured on E! News-Best Way to Lose Fat in 2016
Individual results may vary.
Bye, Bye Love Handles
With this new procedure there is no needle work, no knives, and you don't need to go to the gym. SculpSure is the first non-invasive system that uses laser energy to target fat cells underneath the skin. It's Hollywood's new craze.
Discover SculpSure Non-Invasive Body Contouring
Individual results may vary.
SculpSure and How it Works
SculpSure is a non-surgical laser treatment used to target unwanted fat. The procedure is FDA approved and requires no downtime. The treatment uses four applicators that are placed on different areas of the body to disrupt subcutaneous fat cells. Clinical results show an average of 24% reduction after a single treatment.**
Individual results may vary.
SculpSure and Patient Testimonials
Hear patients Jim, Sherry, Brooke, Argenis, and Lindsey share their experiences with SculpSure. SculpSure has helped them target their trouble areas.
SculpSure Treatment - What to Expect
Individual results may vary.
SculpSure and What to Expect
Wondering about treatment and what to expect? Watch this video to see the step by step process.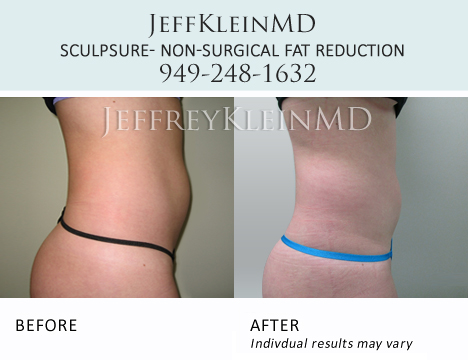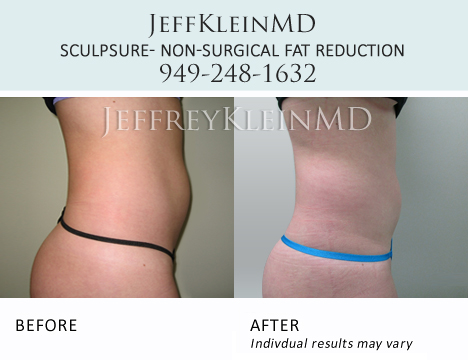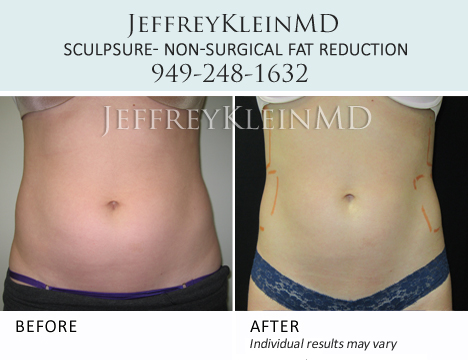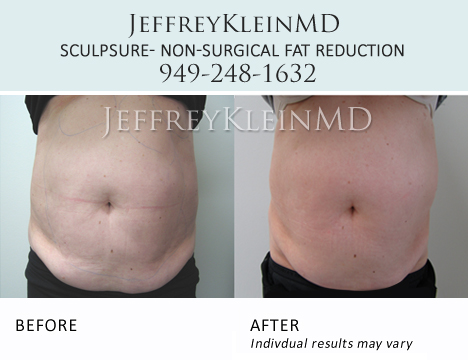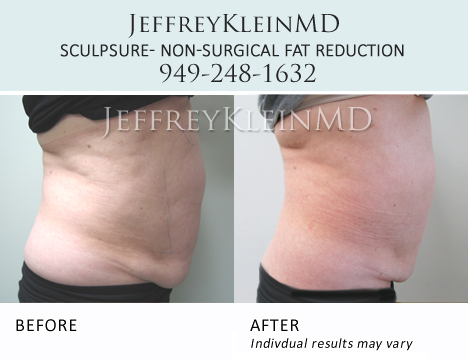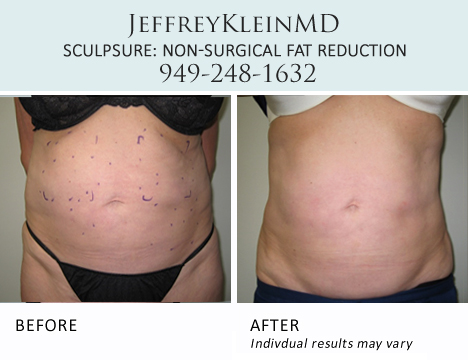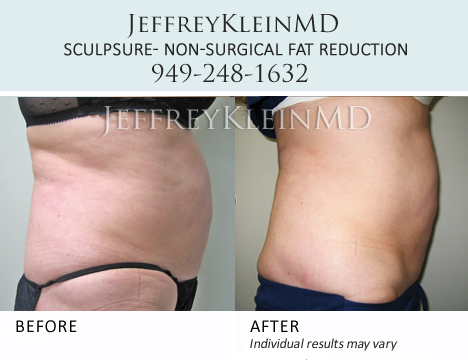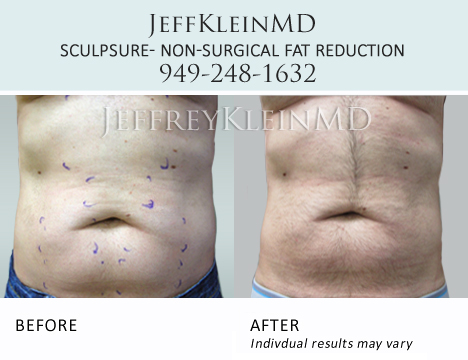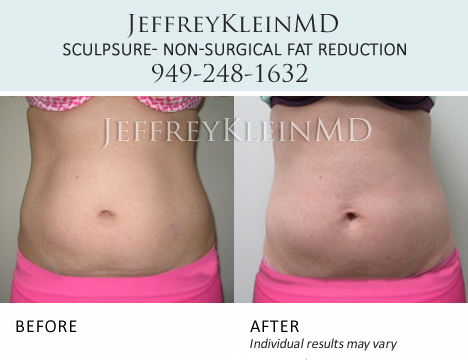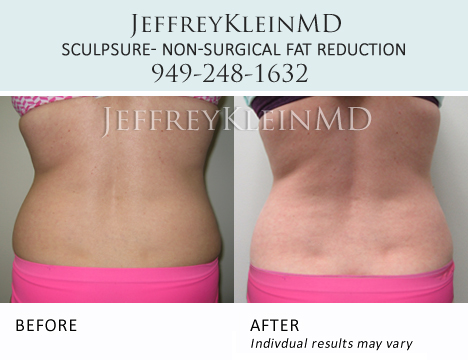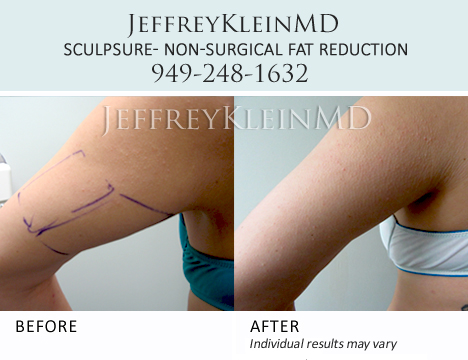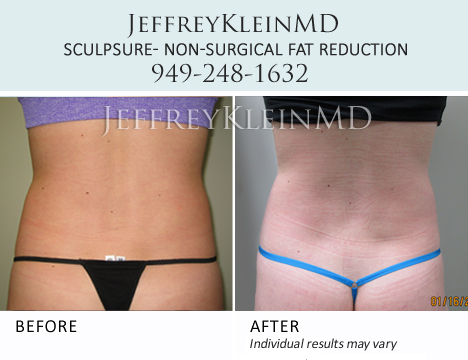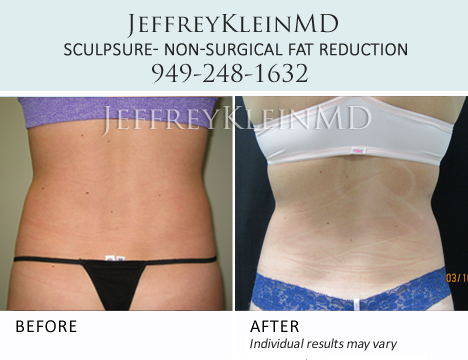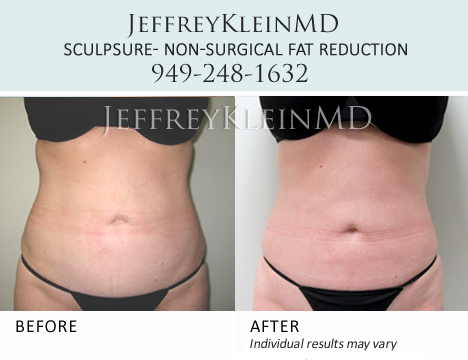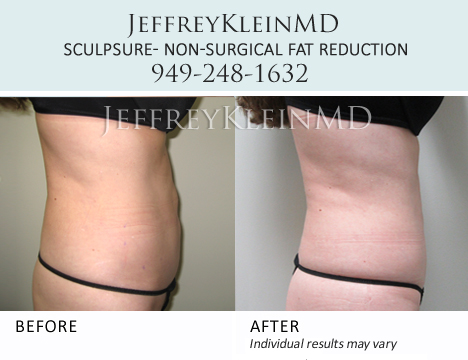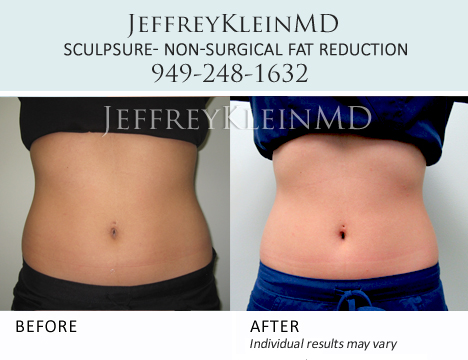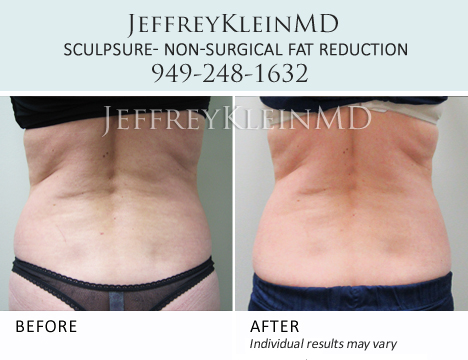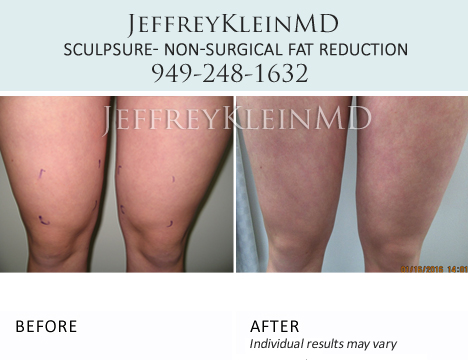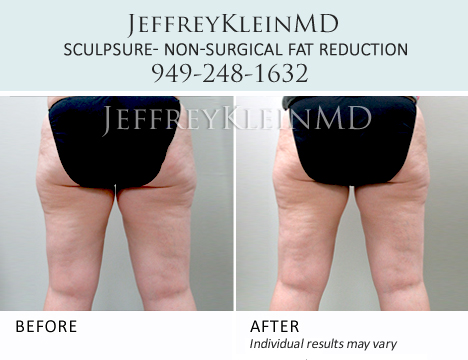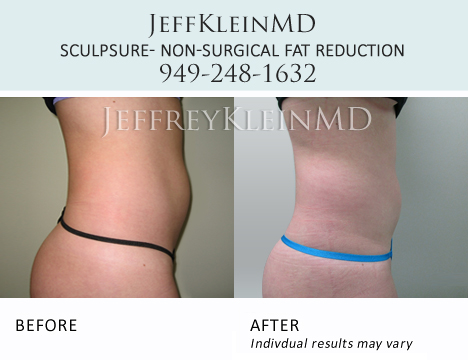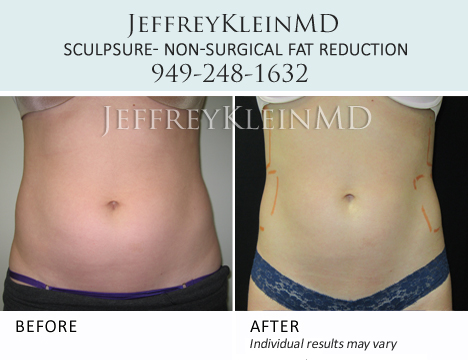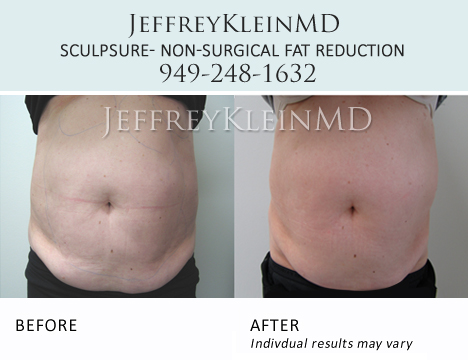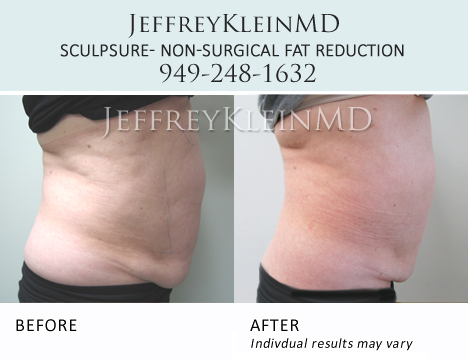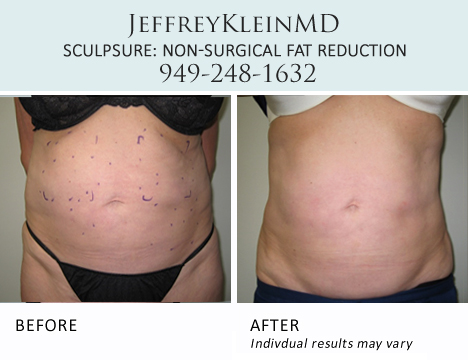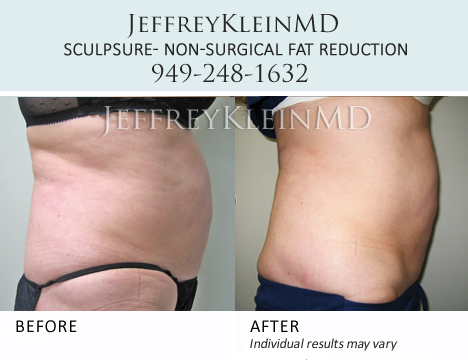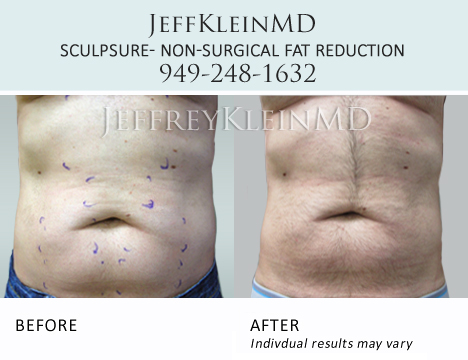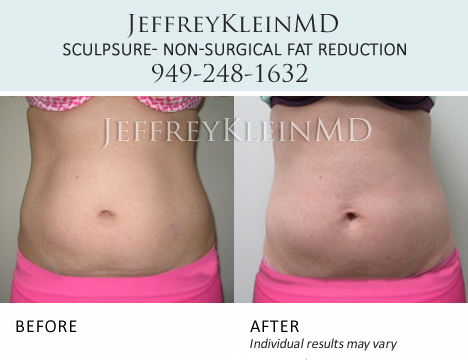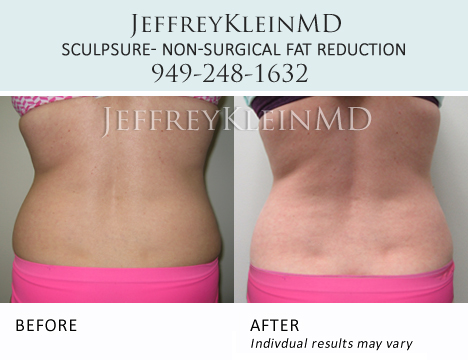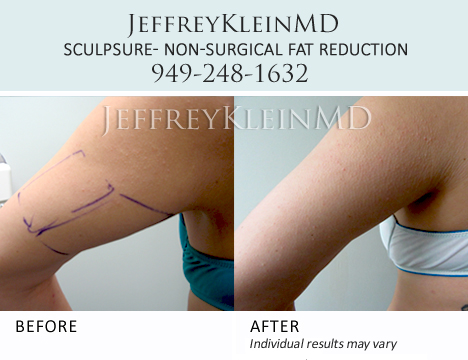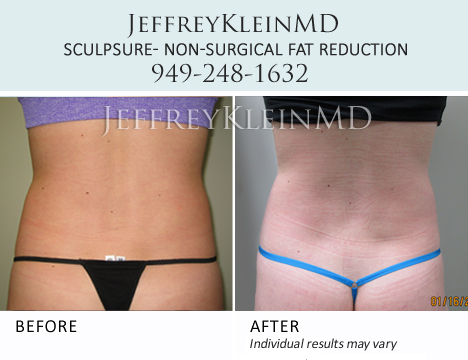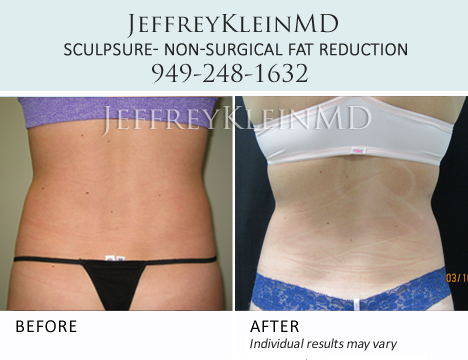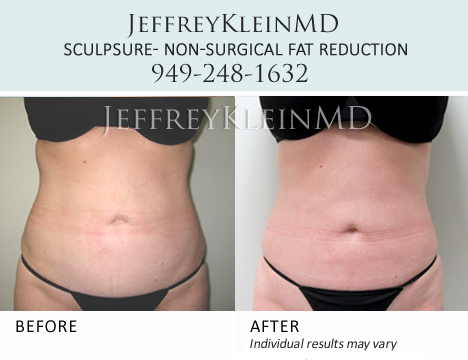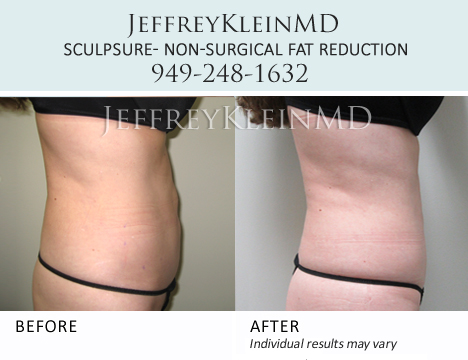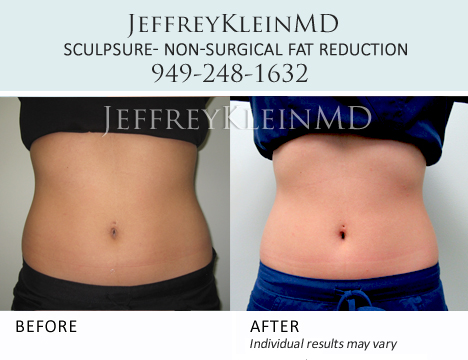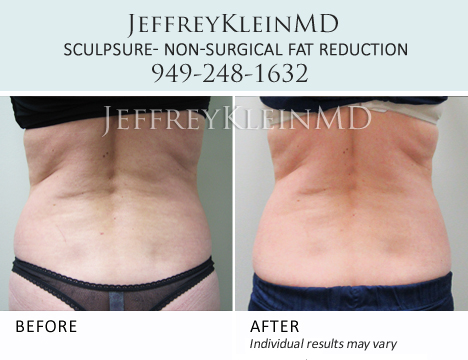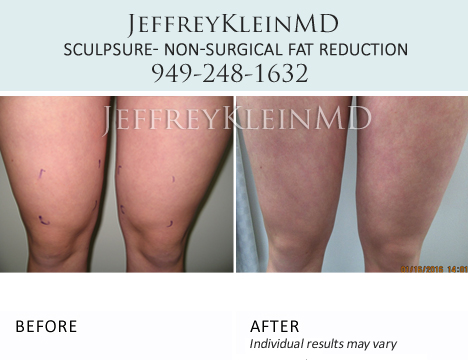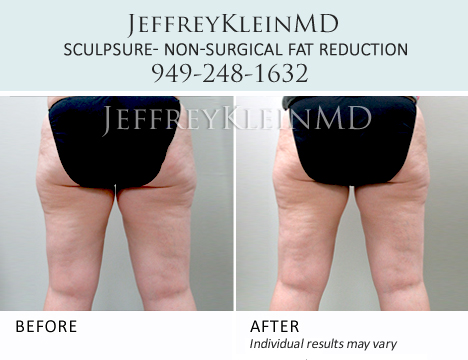 Individual results may vary.